2017 EAI MEMBER JURIED EXHIBITION
DISCOVER THE ART OF WAX! Thirty-eight Encaustic Art Institute members from across the nation and Canada were juried into this diverse exhibition. The unifying medium is encaustic/wax and is represented in both 2-D and 3-D with a mixture of mediums that are creatively explored. The Museum of Encaustic Art and Encaustic Art Institute houses the largest collection of encaustic/wax works in the nation. Exhibition work is for sale. The 2017 Encaustic Art Institute Members Juried Exhibition will be showing from September 30th – October 29th, with an opening reception on Saturday, September 30th from 10 am to 3 pm at the Encaustic Art Institute. Watch the video about EAI and this exhibition HERE. The exhibition has been juried by James Marshall and will feature the work of the following accepted artists: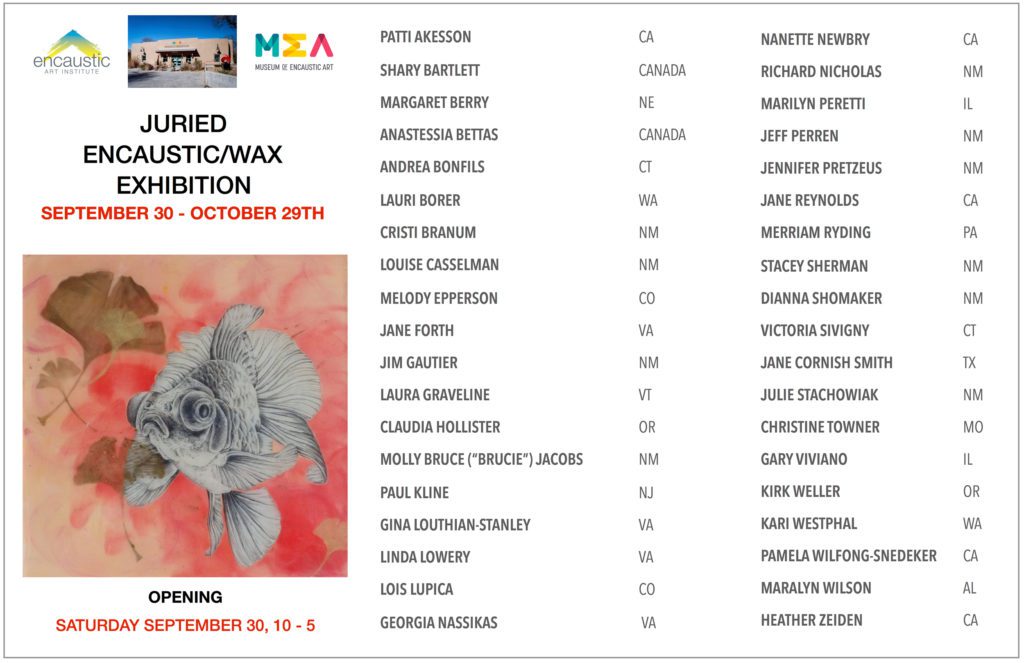 Contact Mehrens@eainm.com for more information.